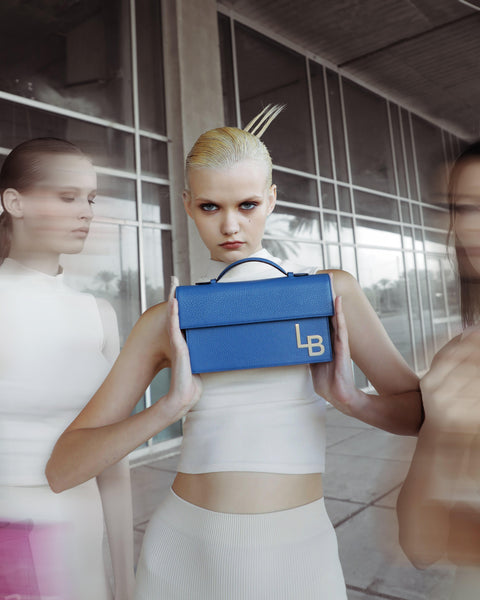 The Elegance of LINA BRAX: A Journey Through Our Bag Collections
Founded with an unwavering dedication to sophistication and style, LINA BRAX has become a name synonymous with elegance and quality in the world of fashion. Our brand has been creating unique bags that reflect an exquisite blend of simplicity and trend, making them a must-have for every lady at any time. 
Benefits of LINA BRAX Bags
Our bags are not merely accessories; they are a statement, an expression of your personal style. Each piece, from shoulder bags to pouches, is designed with careful attention to detail and a keen understanding of global fashion trends.
At LINA BRAX, we believe in the power and value of high quality. Our bags are made from the finest materials, which not only ensure their longevity but also add to their visual appeal.
One of the standout features of our bags is their versatility. Whether you're heading to a business meeting, going for a casual outing, or attending a special event, our bags can seamlessly fit into any occasion.
Furthermore, our bags are perfect for any fashion style. Whether you prefer a minimalist approach or love to stay ahead of fashion trends, there's a LINA BRAX bag that perfectly complements your style.
Features of LINA BRAX Bags
The LINA BRAX collections are a testament to our commitment to offering something for everyone. The Alternate Collection is for those who love to stand out, while the Heart Collection is designed for the romantics. The V Collection, on the other hand, symbolizes empowerment and strength.
Our range of product types caters to various needs and preferences. Our shoulder bags offer ample space without compromising on style, and our tote bags are perfect for those who love spacious and trendy bags. Our mini and micro bags are designed for those who prefer compact yet stylish bags, and our chic pouches are a practical solution for those who need to effortlessly carry their daily essentials. We also offer some great deals, so don't forget to always check out our Sale section to make sure you don't miss out.
At LINA BRAX, customer service is not an afterthought; it's an integral part of our brand. We offer worldwide shipping, so you can shop at LINA BRAX from anywhere in the world. Our payment methods are secure, and we provide exceptional after-sales support to ensure your shopping experience is smooth and hassle-free.
Testimonials and Social Proof
Our bags have been featured by numerous celebrities and influencers who admire the luxury and uniqueness we offer. Their endorsements serve as a testament to the value and style of LINA BRAX bags.
Our customer reviews and feedback speak volumes about our commitment to quality and customer satisfaction. These testimonials reflect the trust and love that customers worldwide have for our brand.
To sum up, LINA BRAX bags offer a mixture of refinement, elegance, quality, and versatility. With a variety of collections and product types, we cater to every fashion style and occasion. Our commitment to customer service, as evidenced by our worldwide shipping and exceptional after-sales support, ensures a seamless shopping experience.
So, whether you're looking for a shoulder bag, a tote bag, a mini bag, or a pouch, you will surely find what most reflects your personal style because when you choose LINA BRAX, you're not just choosing a bag; you're choosing a fashion companion that's as unique and sophisticated as you.